What can I do when the Google Assistant says I have lists with similar names?
You'll need to rename at least one of the lists so they have more distinct names.
First, open the Assistant app on your mobile device and ask your Assistant to show your lists.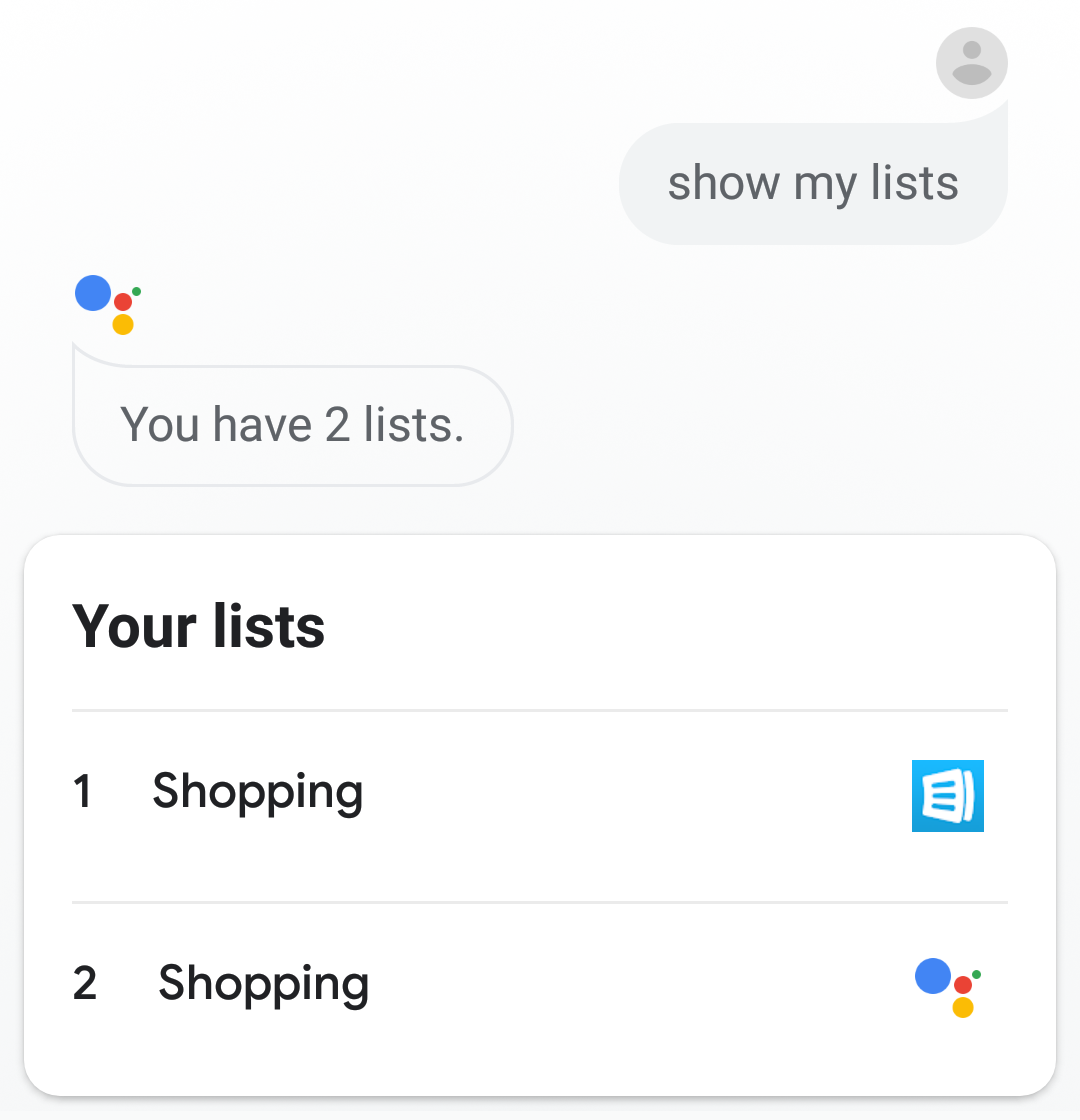 If you want to rename a list with an AnyList icon next to it, tap on the list to open it in AnyList. Then follow these instructions to rename the list.
Lists with a Google Assistant icon were created before you enabled AnyList for Google Assistant. To rename one of these lists, begin by tapping on the list to open it. The list will open in one of two different interfaces, depending on how the list was originally created.
If you see the list interface shown below, tap the ☰ menu and then tap the ⋮ button next to the list you want to edit and then tap Rename.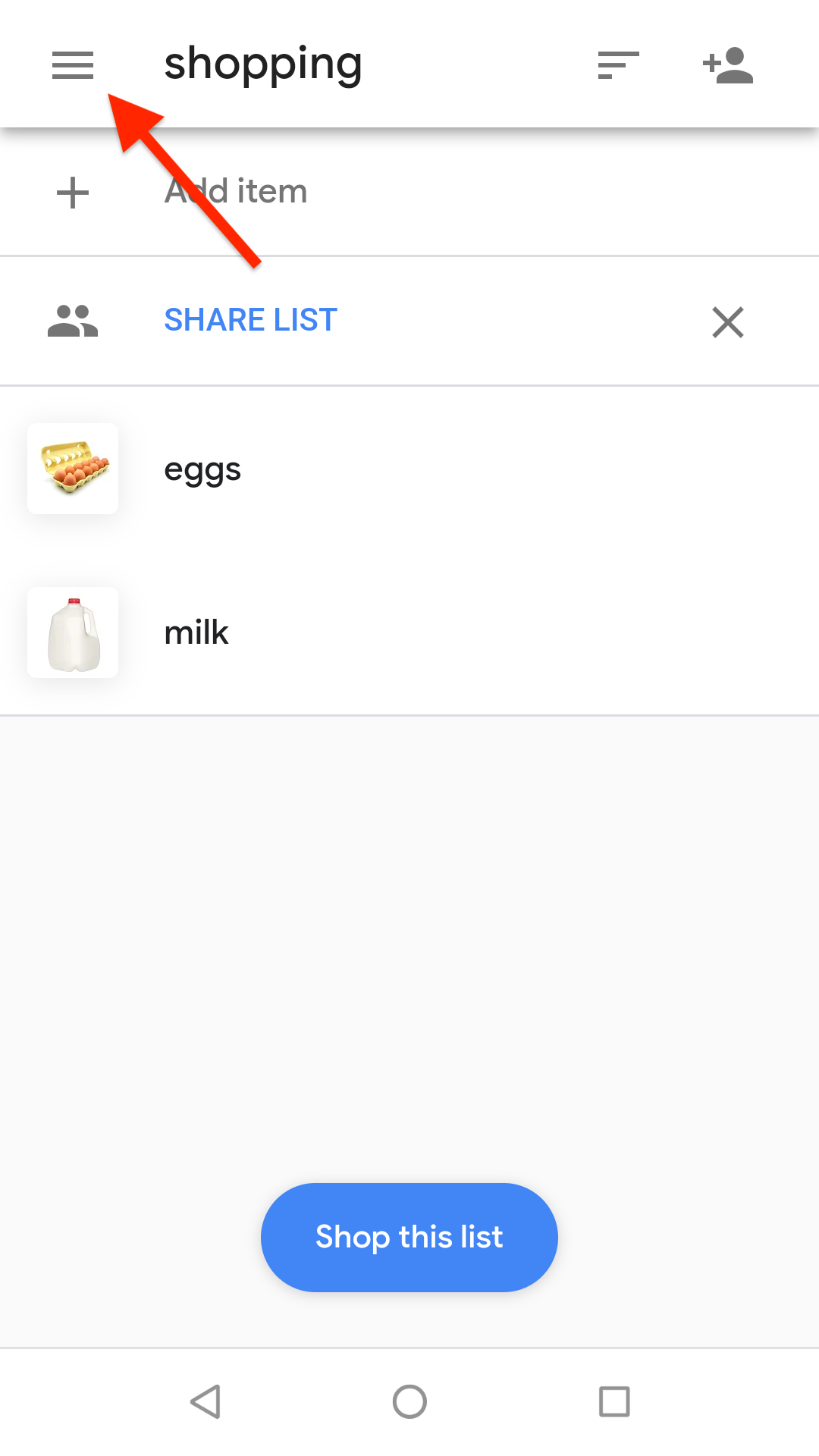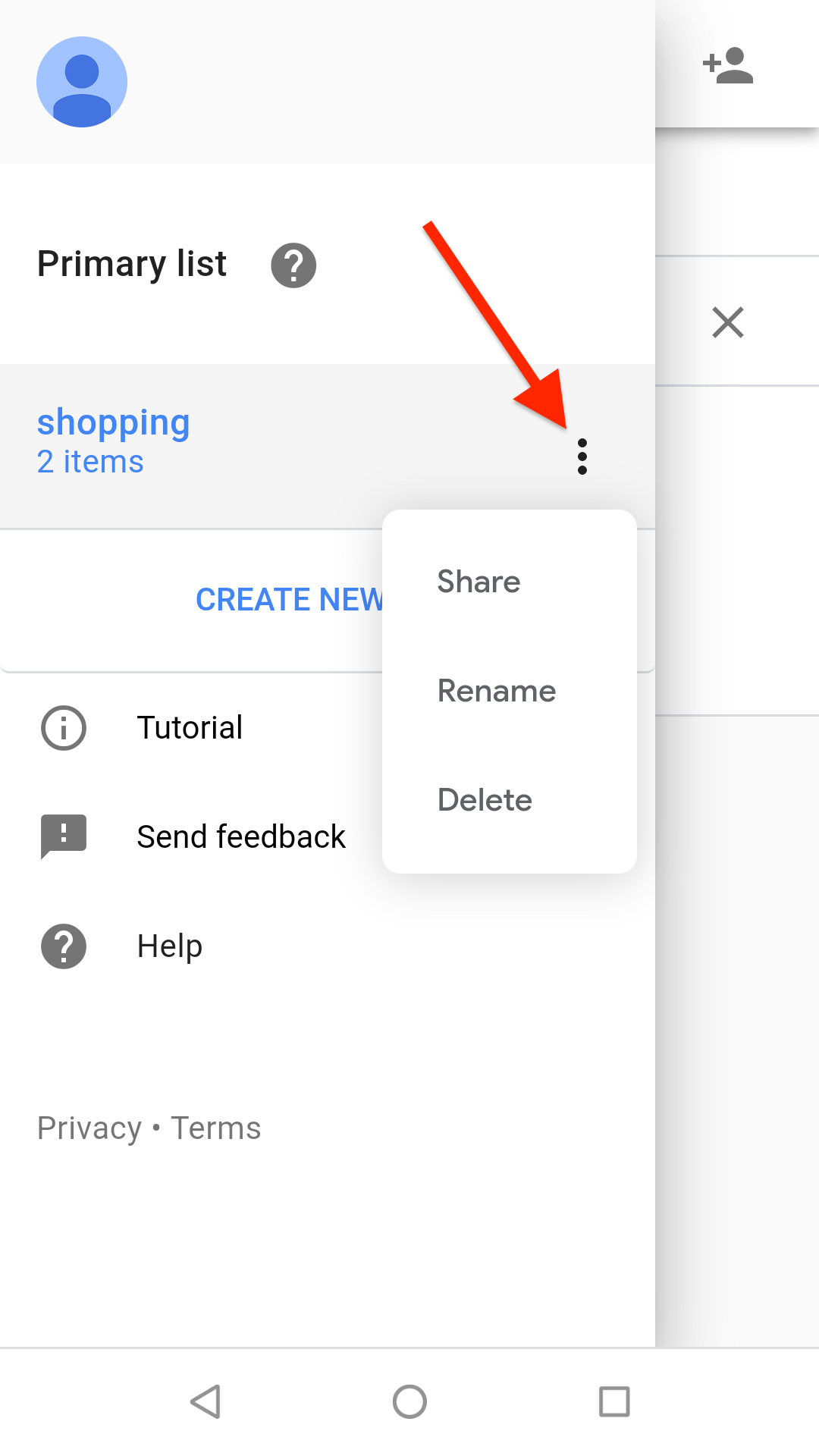 If you instead see the following list interface, simply tap the list name to rename the list.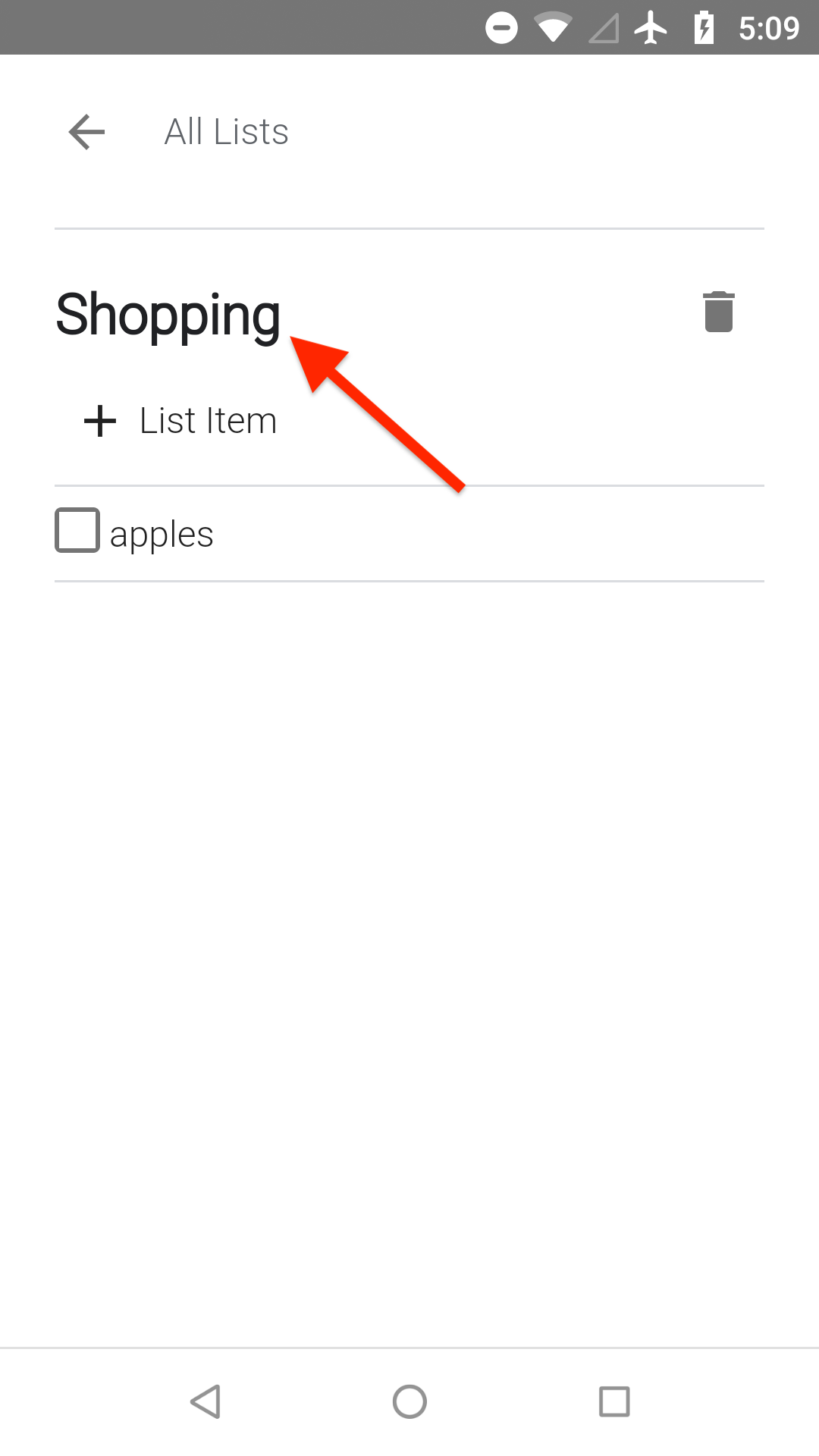 Did this answer your question? If not, please search all of our articles. If you don't find an answer, then contact us and we'll be happy to help.