Recipe Cooking View
Whether you're making a dish for the first time or whipping up an old favorite, AnyList's cooking view has a variety of features to help you out in the kitchen.
Opening Cooking View
When it's time to cook, just tap on View Full Recipe.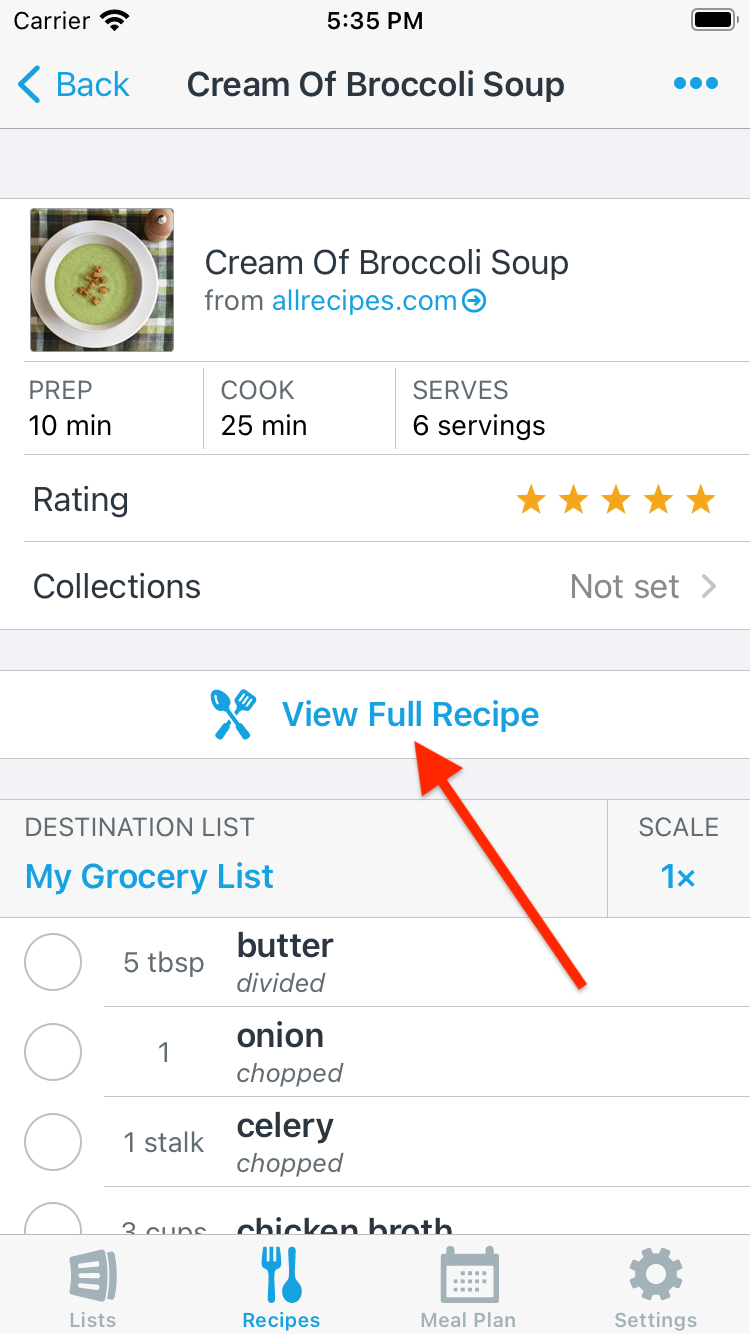 Cooking View on Phones
On phones, the Ingredients, Steps, and Recipe Info are separated into tabs. Quickly switch between tabs with a horiztonal swipe. The app remembers your scroll position in each tab, so you won't lose your place when jumping back and forth.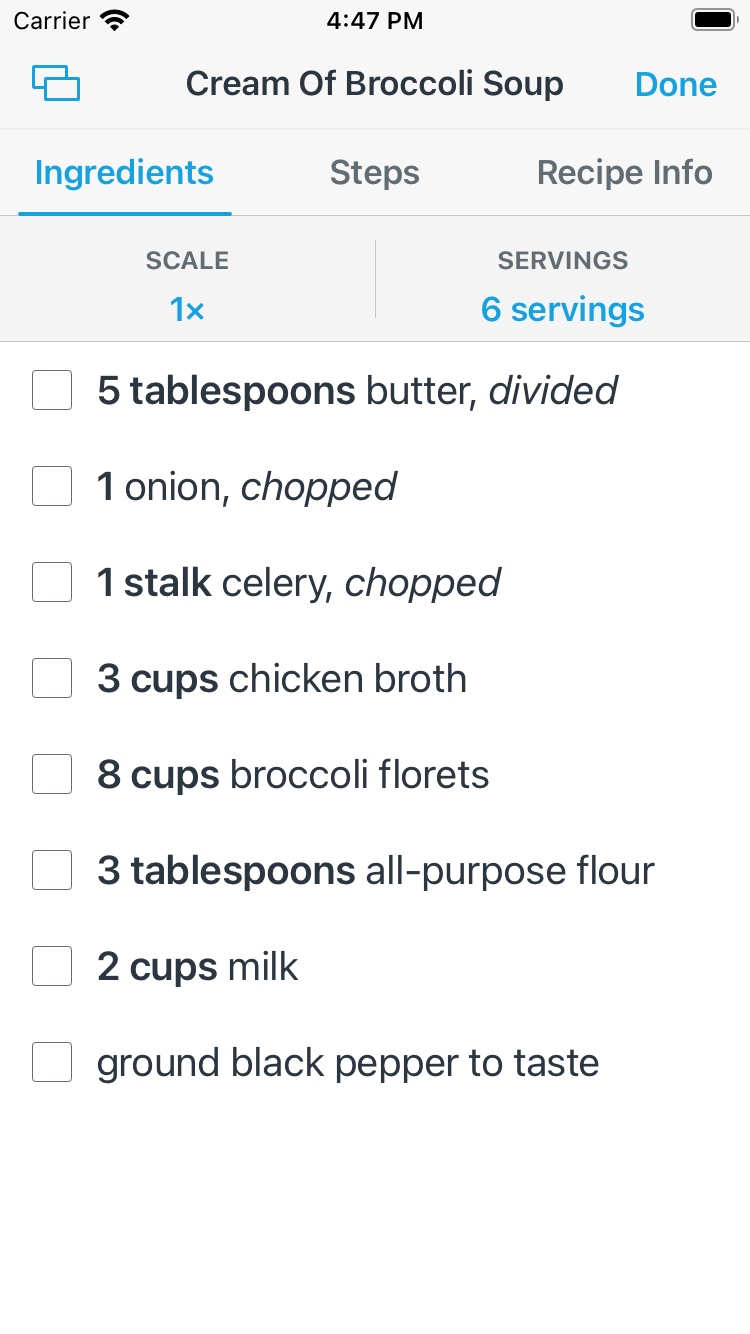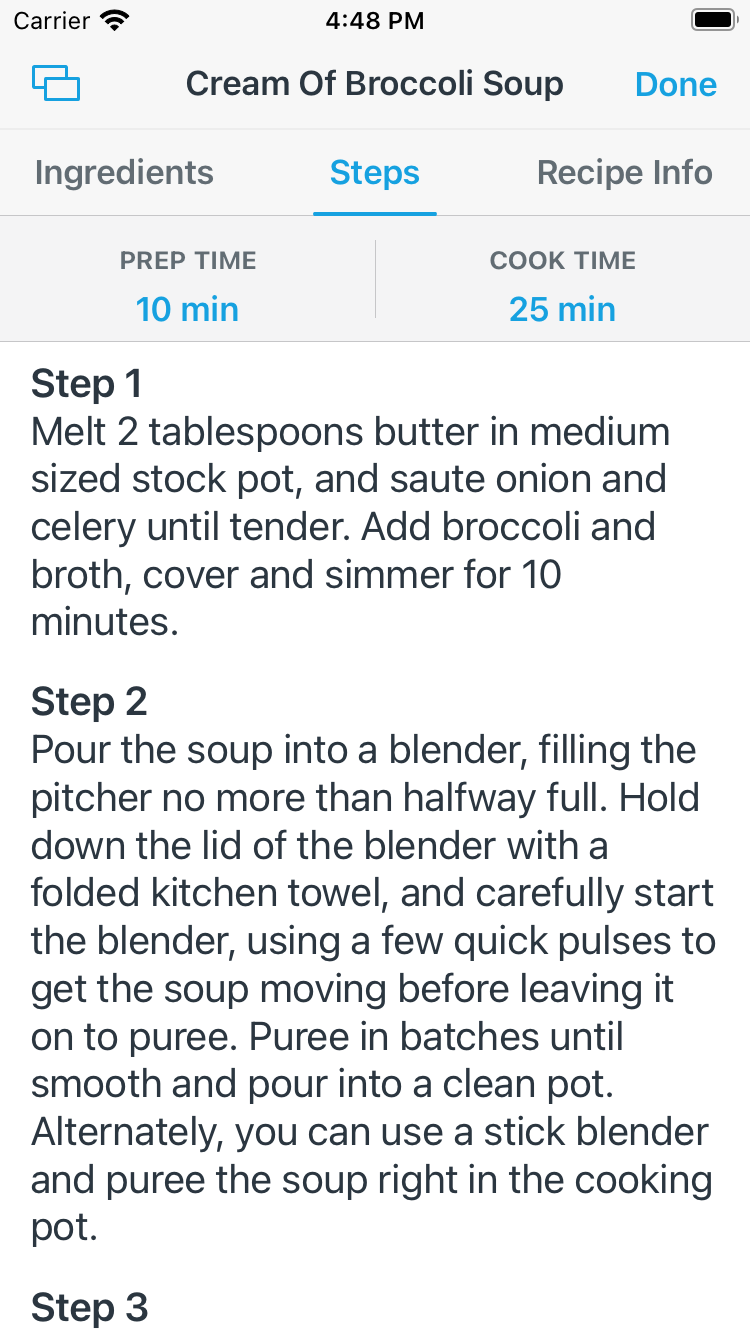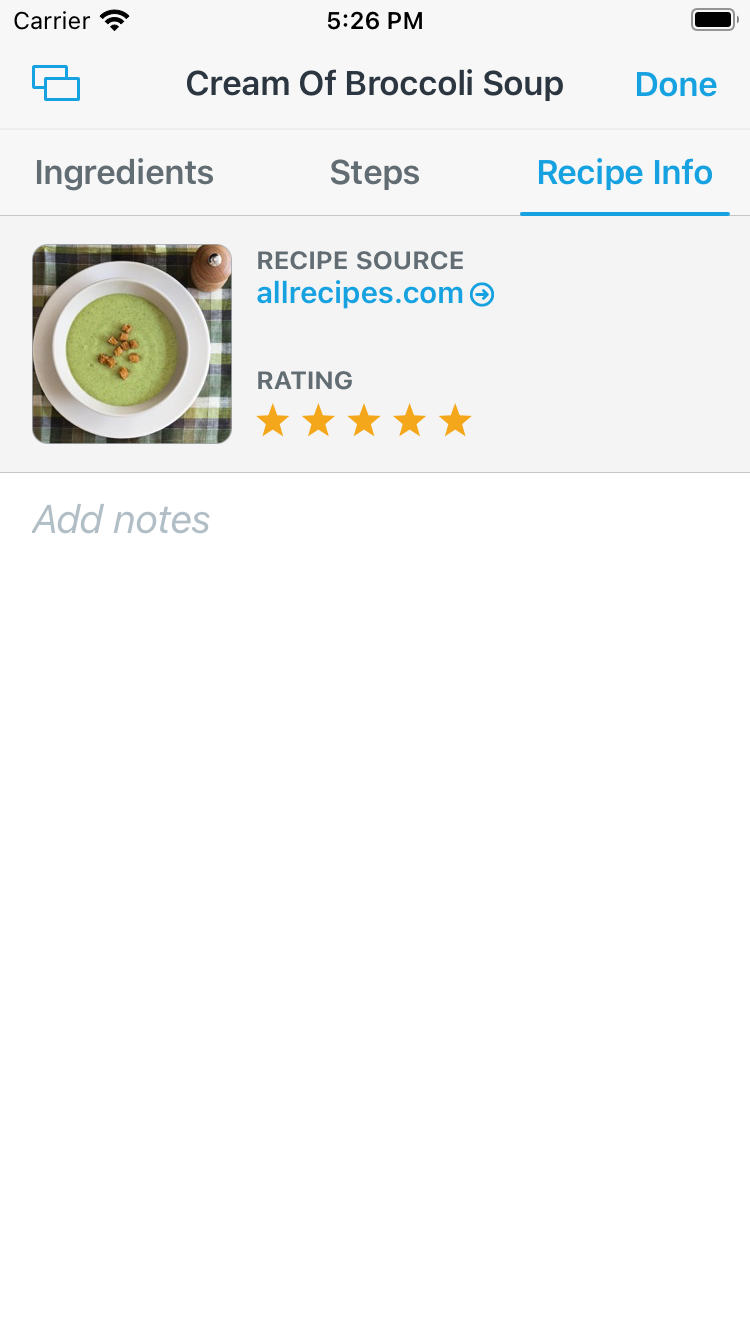 Cooking View on Tablets, Macs, and PCs
On large devices, such as tablets and laptops, the Ingredients and Steps are shown side-by-side.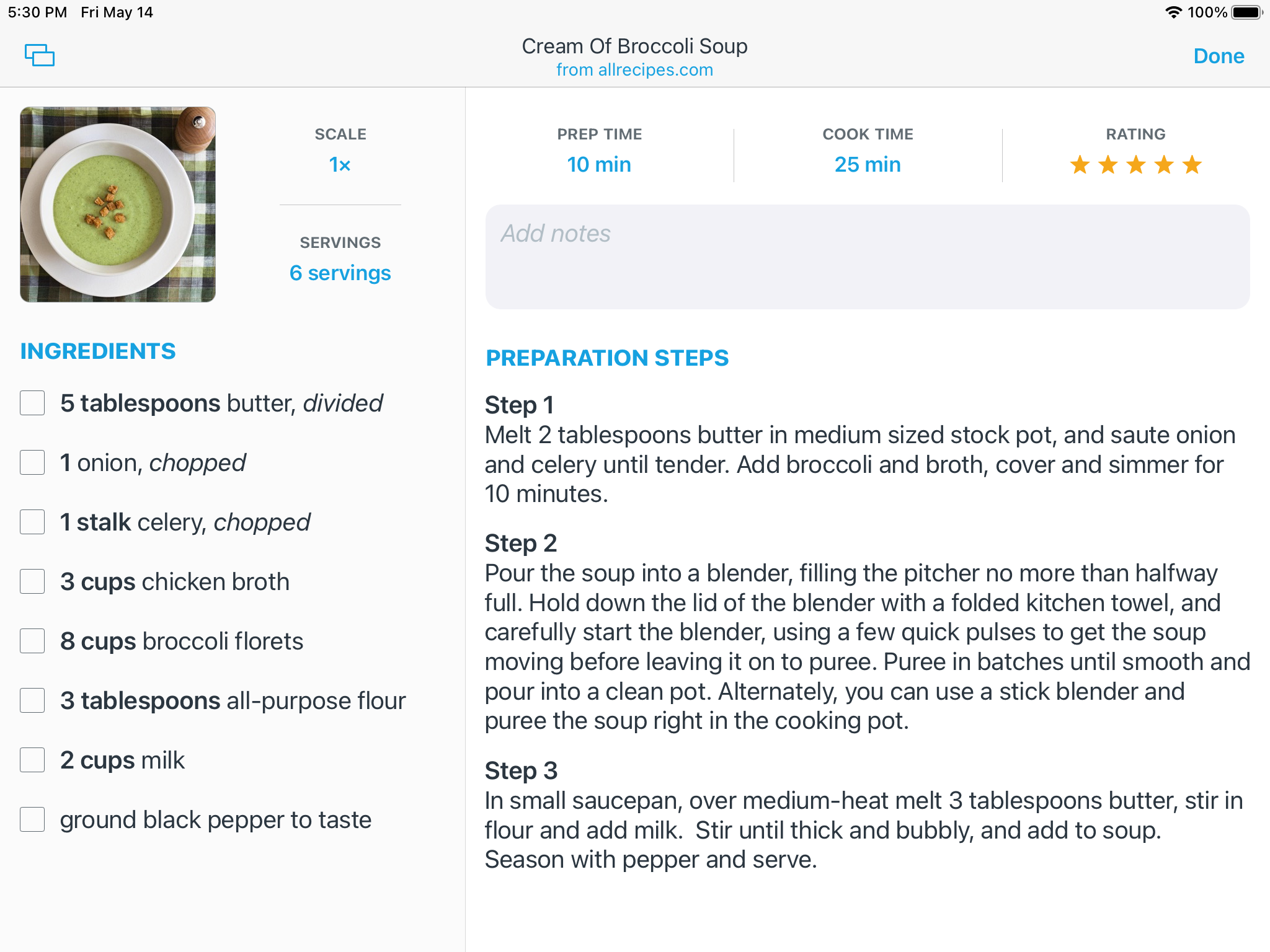 Marking Off Ingredients and Highlighting Steps
As you're cooking, you can mark off the ingredients you've already used by tapping on them.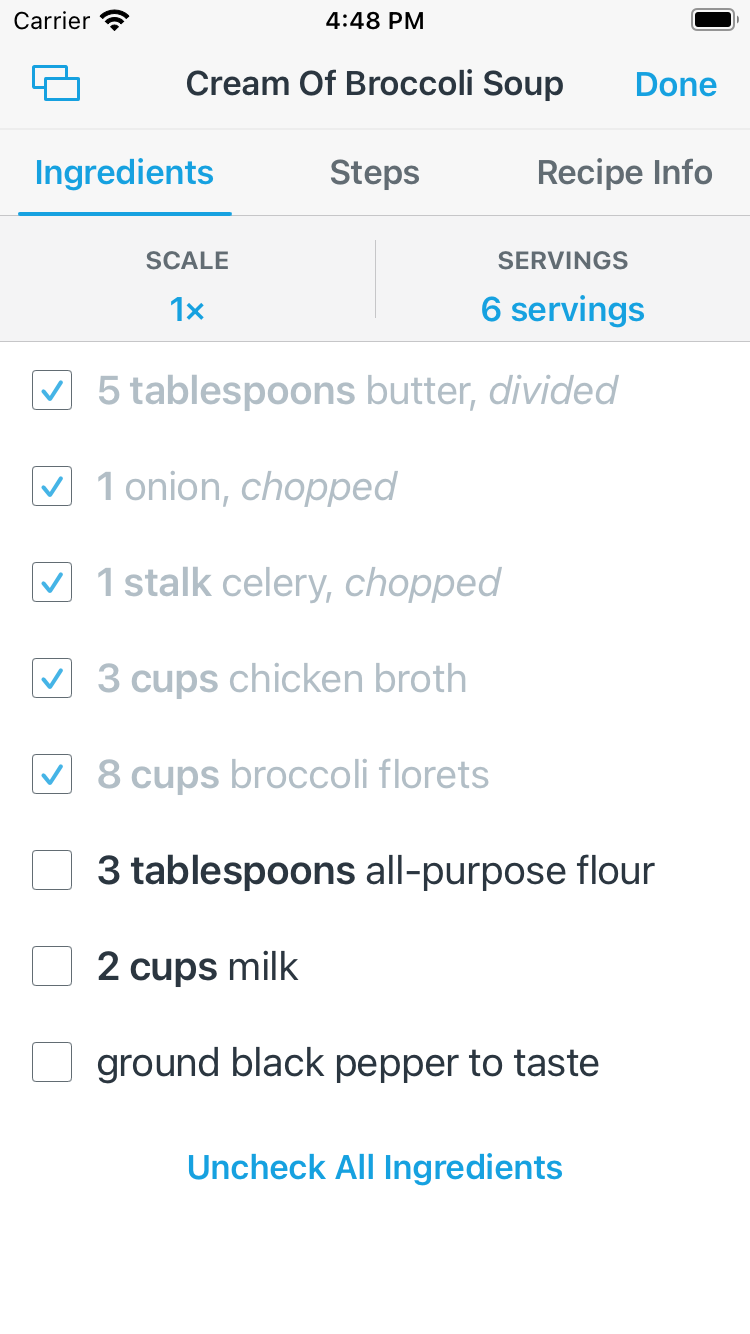 And you can tap on your current step to highlight it.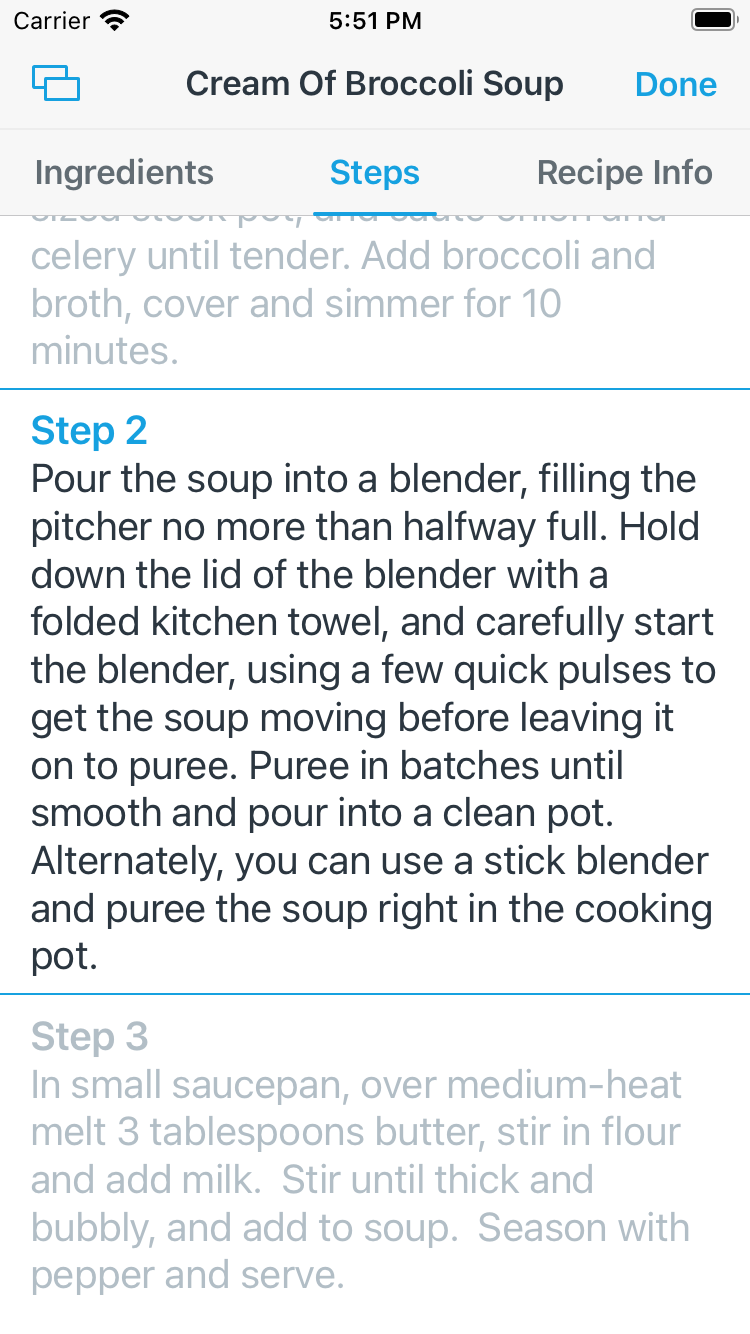 Making Notes
After cooking, you can use the Notes area to log any adjustments you made to the recipe or any tweaks you want to try next time. And if the recipe came from a website and you want to let the author know how it turned out, just tap on the Recipe Source URL to open the recipe website.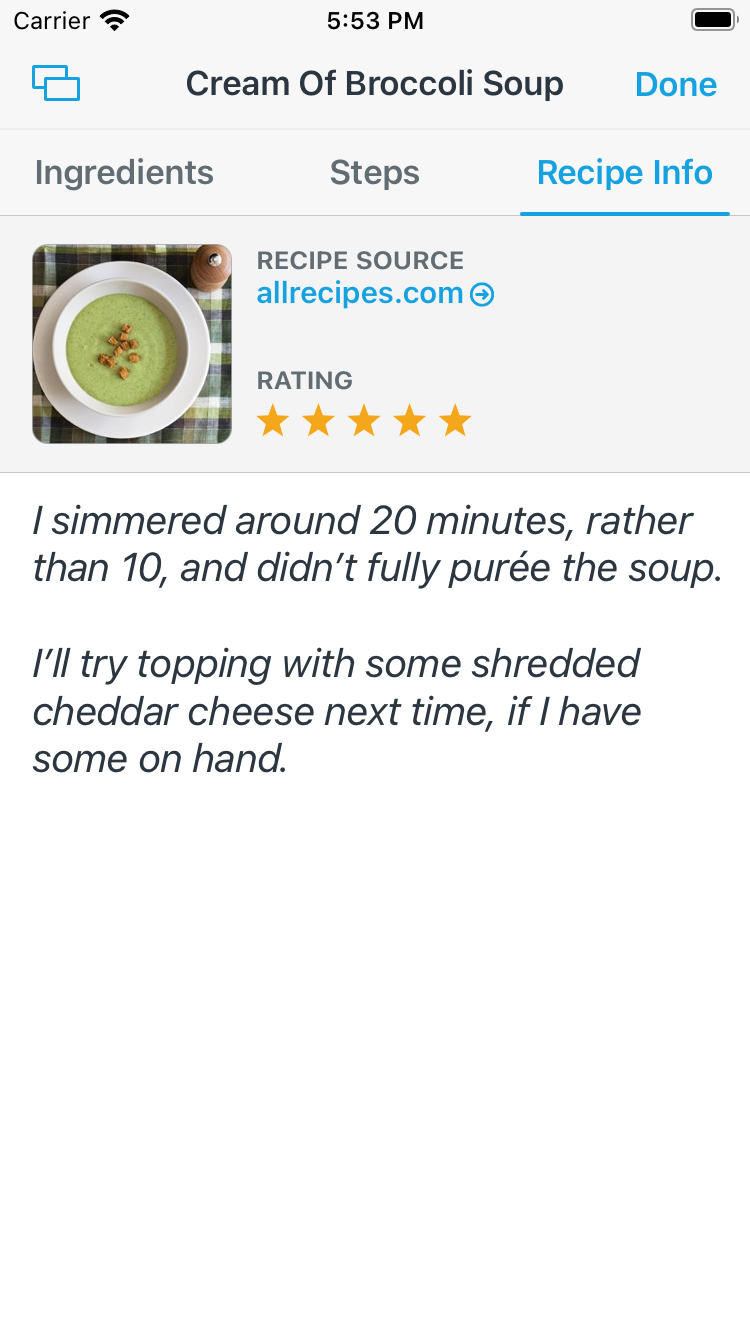 Switching Between Recipes
Cooking multiple dishes at once? Use the recipe switcher to quickly switch between them.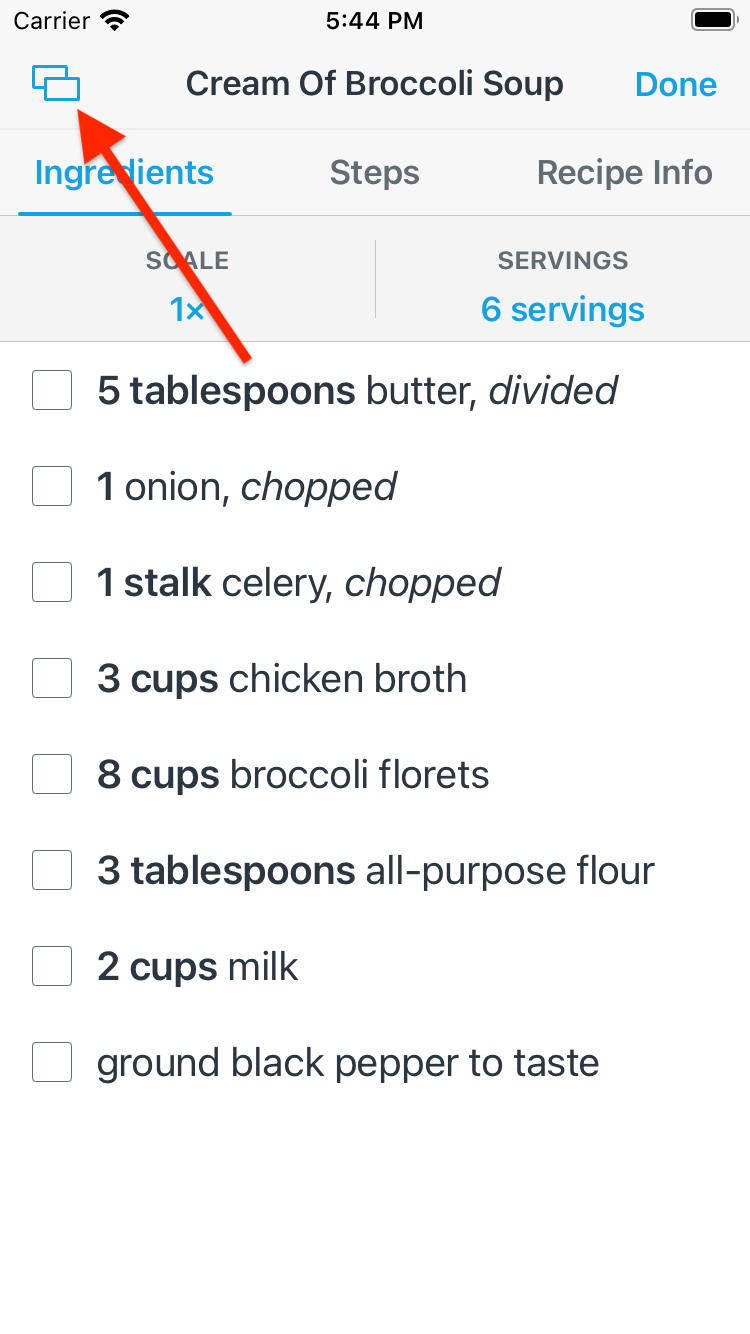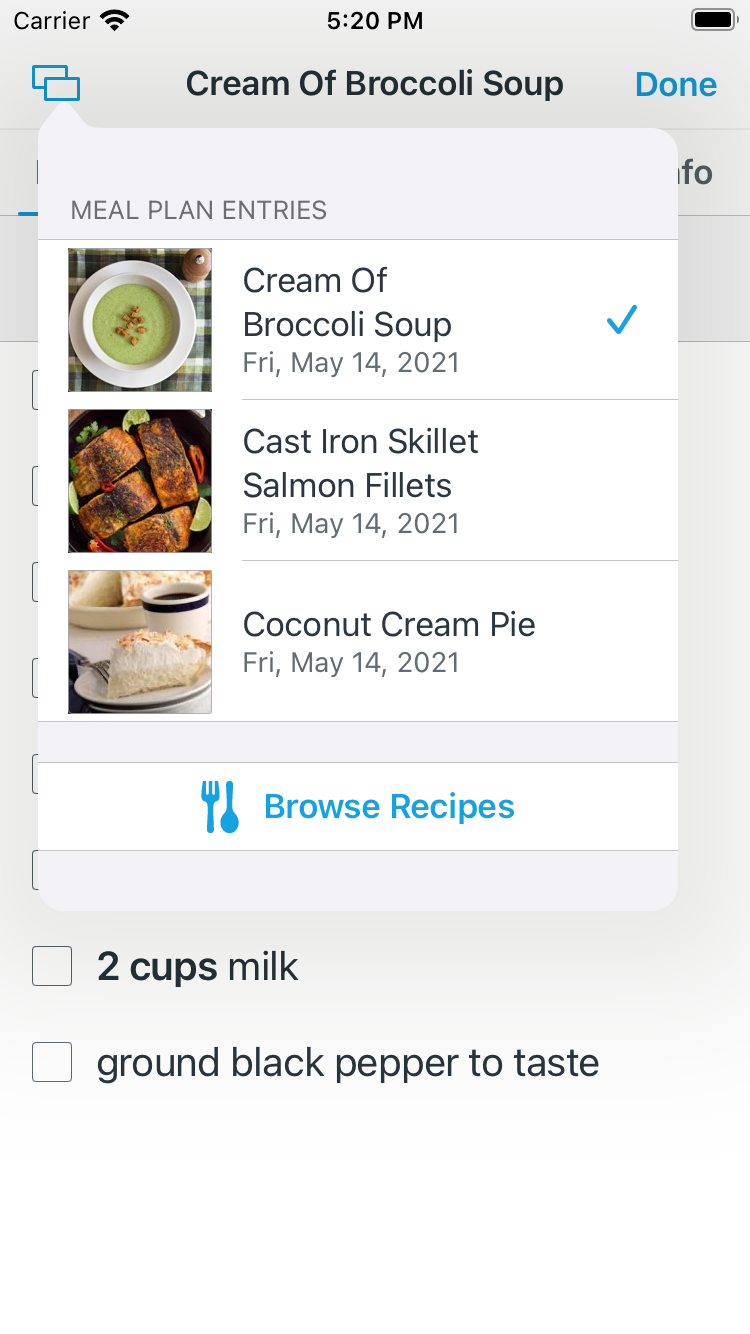 If you're viewing a recipe from the meal planning calendar, all other recipes on the same day will automatically appear in the recipe switcher. You can tap Browse Recipes to open any other recipe.
Did this answer your question? If not, please search all of our articles. If you don't find an answer, then contact us and we'll be happy to help.