Adding Ingredient Headings
If you have a multipart recipe, you can add headings to delineate the ingredients for each part of the recipe.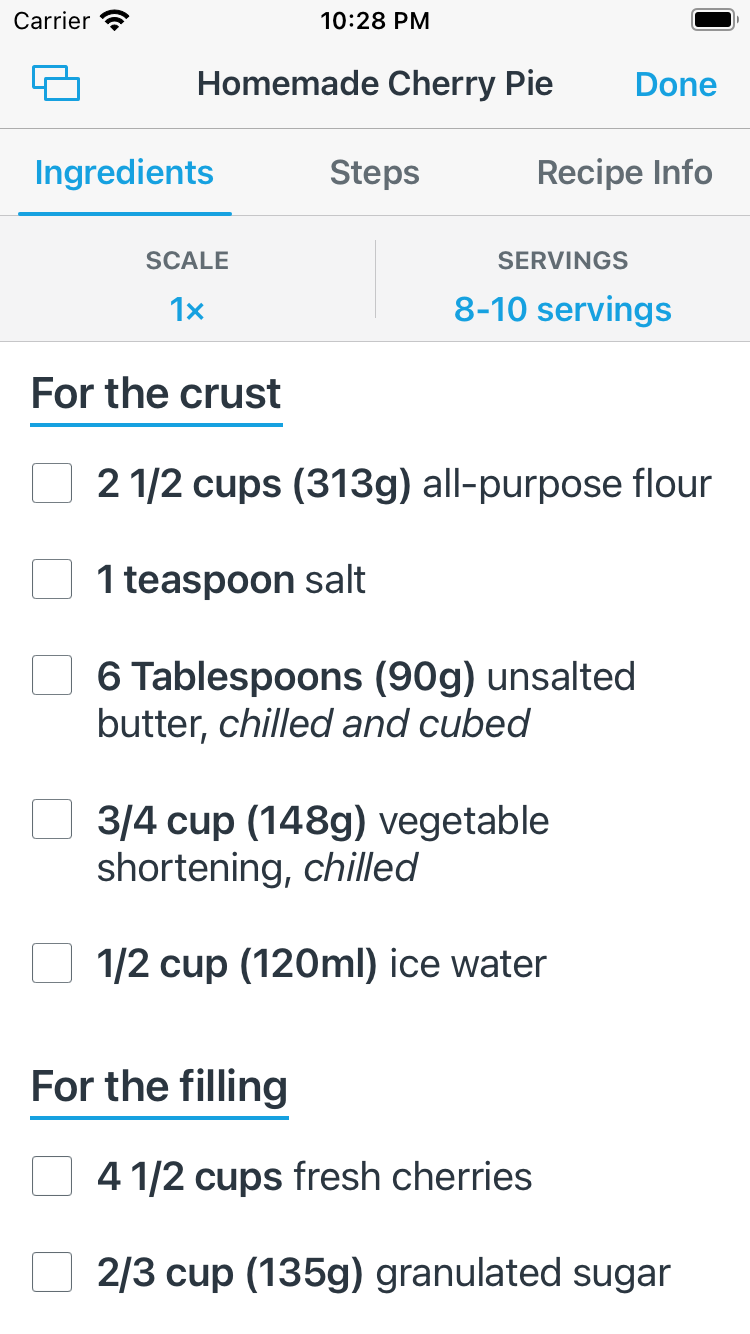 Inserting Headings
When viewing a recipe, tap the ••• button and choose Edit Recipe.

Tap the Ingredients row.

Tap the ••• button next to an ingredient and choose Insert Heading -> Above / Below.

Enter the desired text for the heading and tap Done.

Repeat steps 3 and 4 to add additional headings.
Converting an Existing Ingredient to a Heading
If you have a recipe with ingredients that should be formatted as headings (e.g. a recipe imported from a website), tap the ••• button next to the ingredient and choose Convert to Heading.

Repeat for any additional ingredients that you want to convert to headings.
Did this answer your question? If not, please search all of our articles. If you don't find an answer, then contact us and we'll be happy to help.