How do I show or hide the store names for items in my list?
By default, the stores assigned to an item are shown in the list.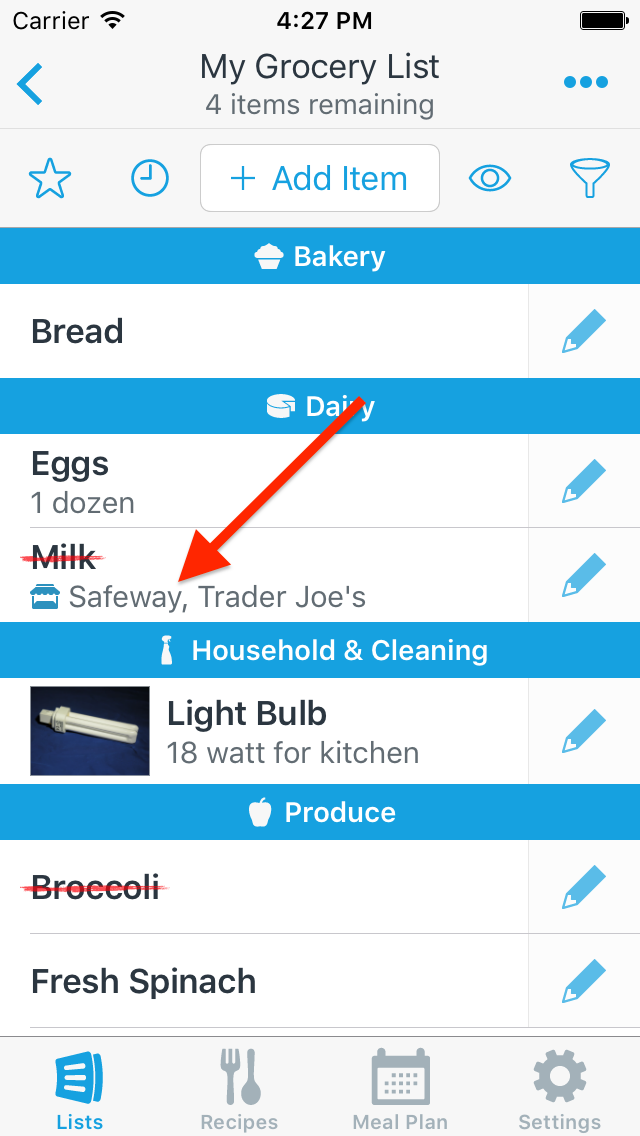 To hide the store names for a particular list, go to the Lists screen and tap the List Settings button for the list you want to hide store names in.

Scroll down and tap on Stores.

Turn off the switch for the Show Store Names in List option.

Items with stores assigned now just show the store icon.
You can also access this setting from the Stores screen when editing an item: