How do I add items to my lists using Siri?
You can use Siri to quickly add items to your lists in AnyList.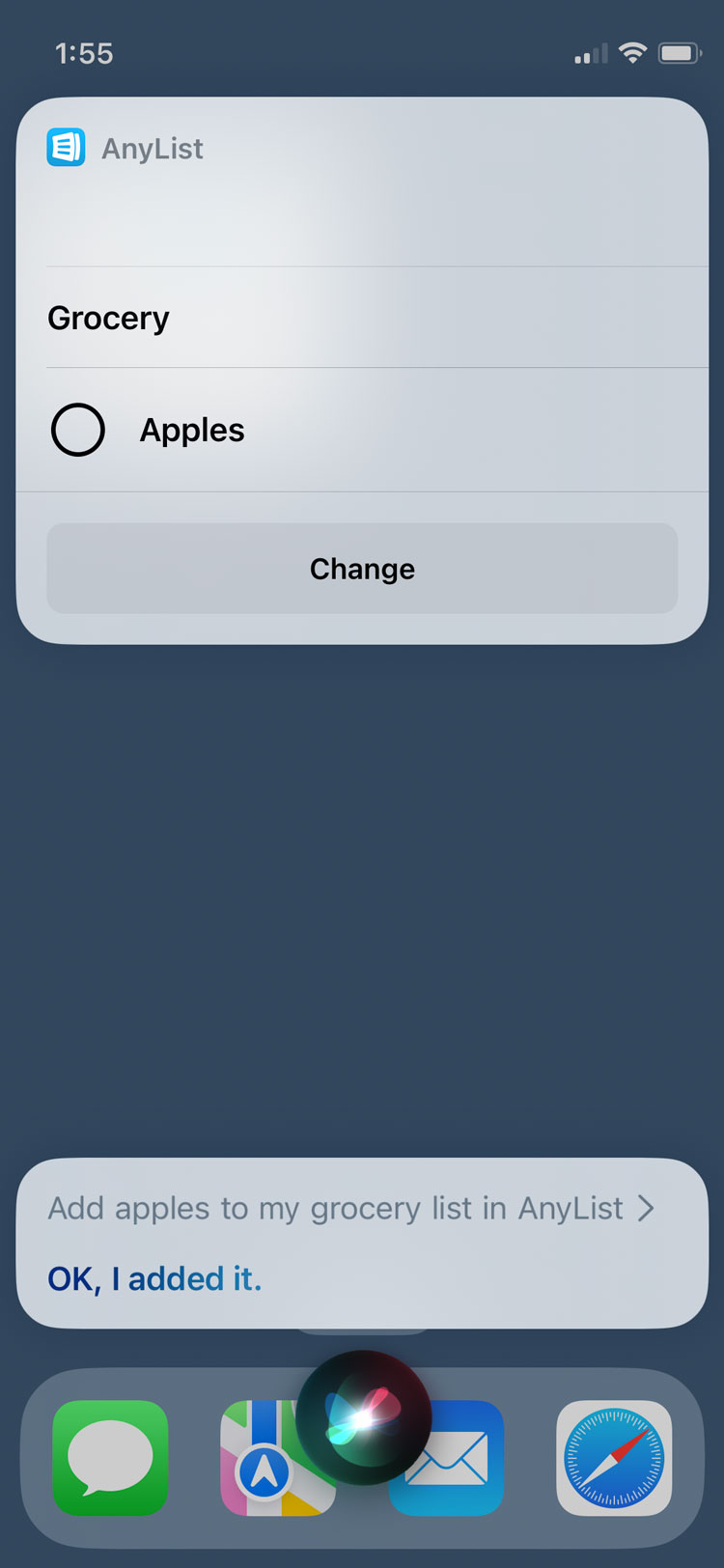 Here are some examples of the kind of commands that you can give to Siri:
"Using AnyList, add olive oil to my grocery list"
"Using AnyList, add apples and persimmons to my shared grocery list"
"Add toilet paper to my Target list using AnyList"
Make sure to begin or end your command with "using AnyList" or a similar phrase, otherwise Siri will send your command to the Reminders app, not AnyList.
This feature requires iOS 11 or later, and an iOS device. For previous versions of iOS or for watchOS (Apple Watch), consider using our Reminders App Import feature as a way to add items to AnyList via Siri.
Common Issues
Siri doesn't seem to understand me when I say "AnyList"
It's not possible for us to control Siri's understanding of our app name, unfortunately. This is most common when using Siri in a language other than English. Consider using Reminders App Import instead.
Siri incorrectly splits a single item into multiple items. For example, I say "mushroom soup" and Siri adds 2 items: "mushroom" and "soup"
This is beyond our control, and is a flaw that can only be fixed by Apple. Consider using Reminders App Import instead, where this is less likely to happen. You can also provide feedback to Apple, if you are really motivated.
Siri just opens the AnyList app, but no items are added to my list
This usually happens when you are running iOS 10. Siri support for adding items to list apps requires iOS 11 or newer. Consider using Reminders App Import instead.