How do I add recipe ingredients to my list?
Adding Ingredients to a List
When viewing a recipe, tap on an ingredient to add it to your list.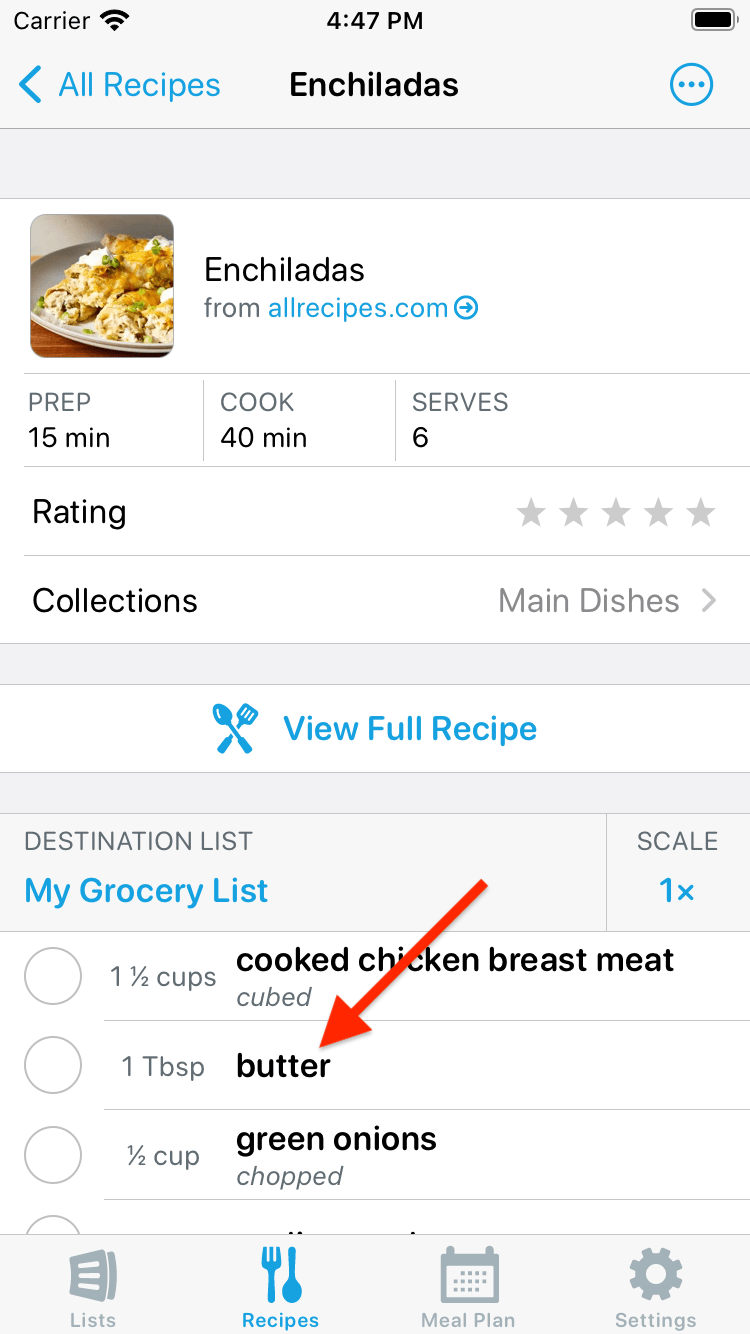 Ingredients that are in your list show a list icon next to them.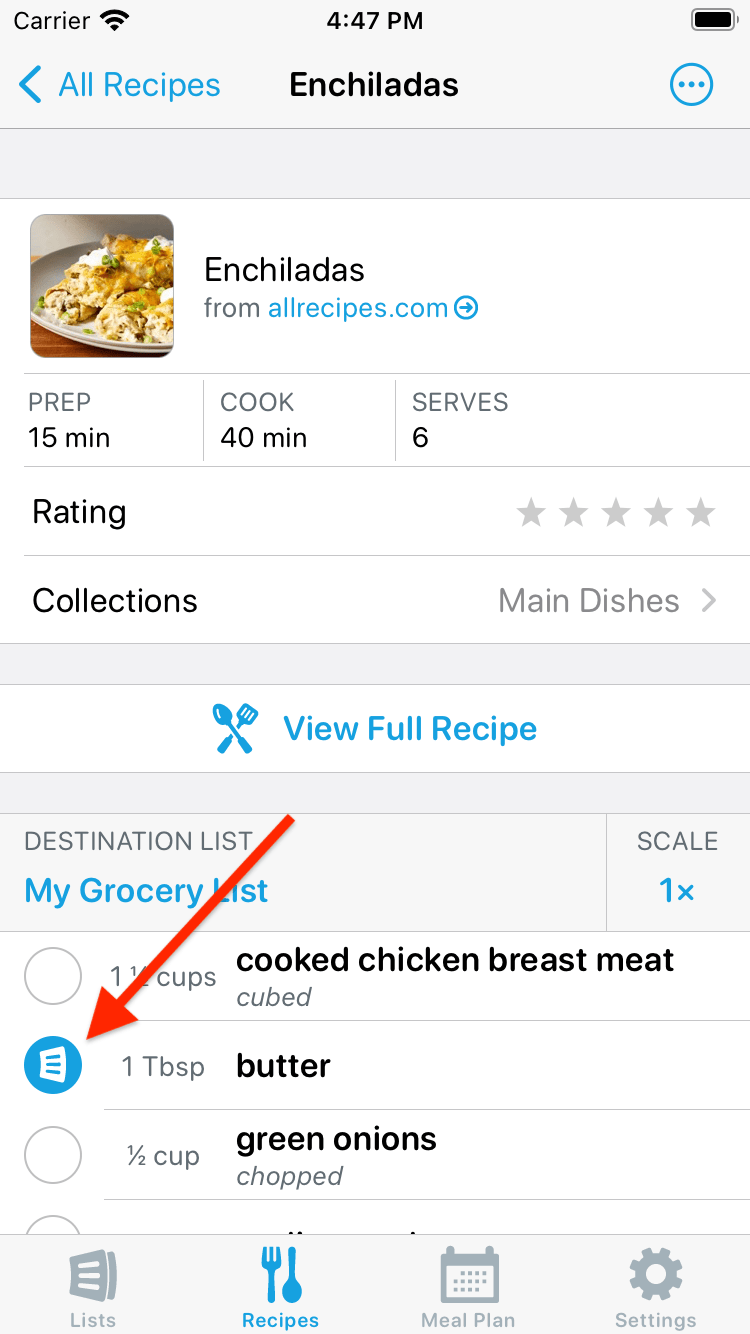 Adding All Ingredients to a List
If you want to add all of the ingredients for a recipe to your list, scroll to the end of the ingredients list and tap the Add all ingredients to list button.
Choosing the Destination List for Ingredients
You can change the destination list for recipe ingredients by tapping the list name in the recipe ingredients header.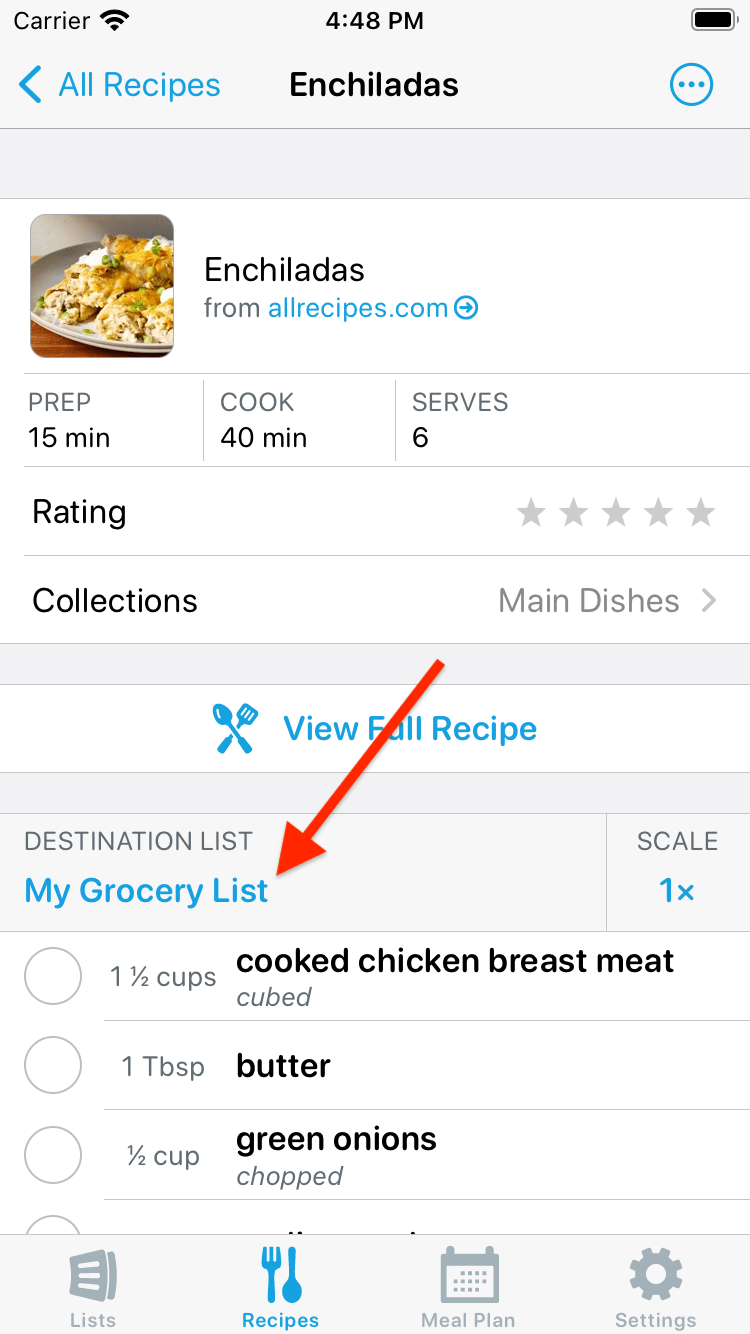 Viewing Ingredients in a List
Items in your list that are associated with a recipe indicate the ingredient quantity and recipe name.
Item properties, such as photos and prices, are also automatically applied from matching favorite and recent items.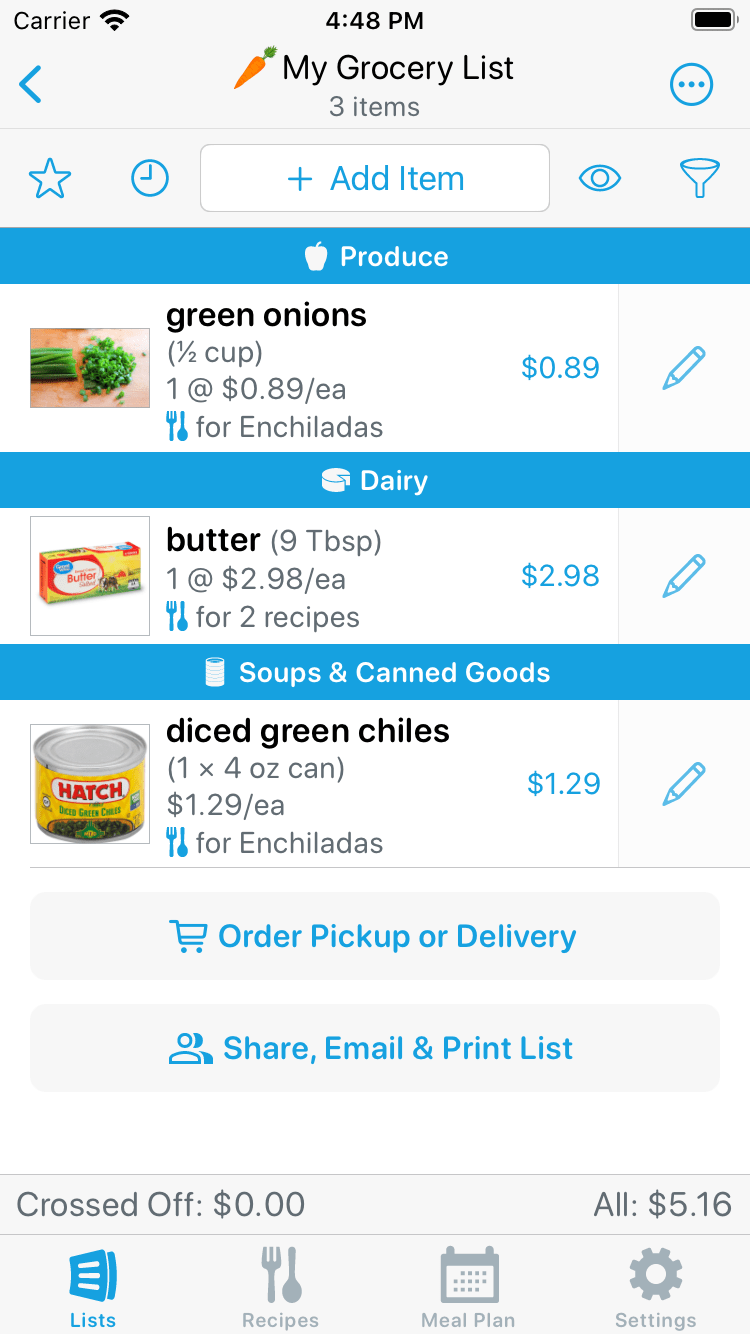 Similar ingredients are combined into a single list item which shows the total quantity needed.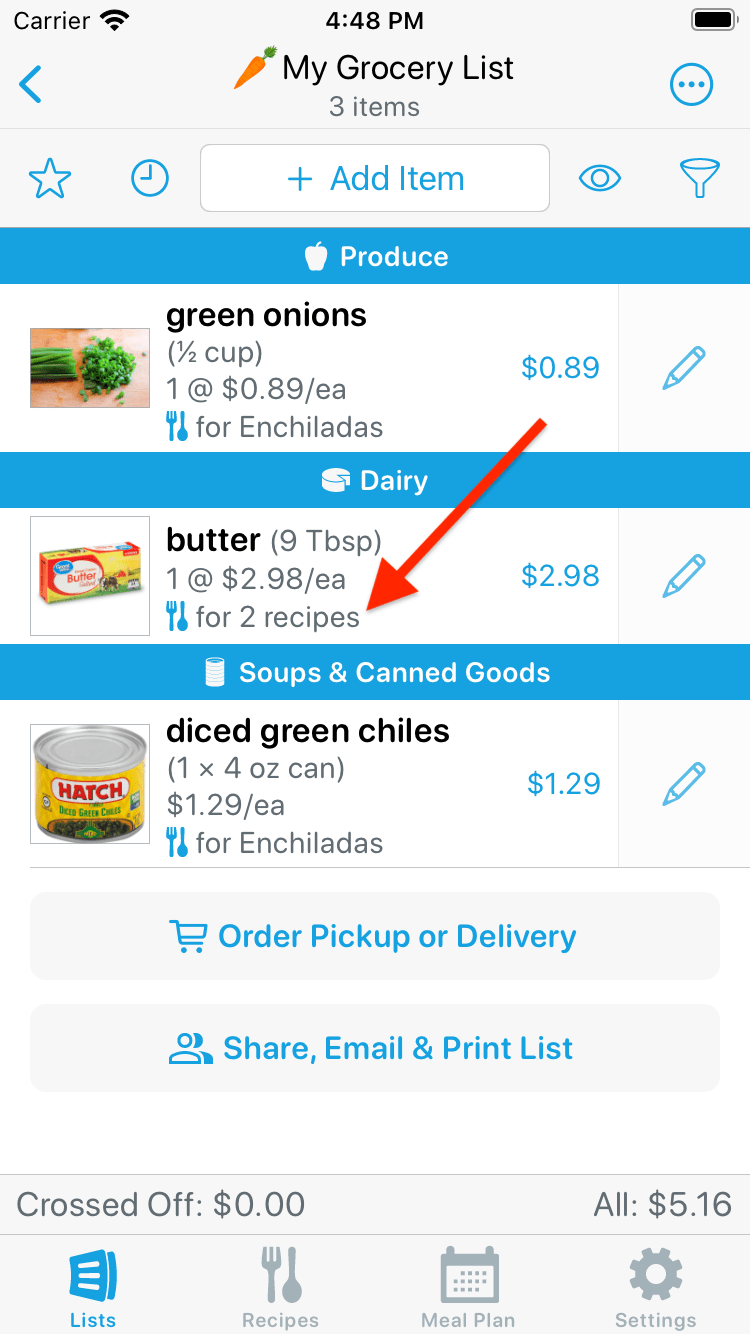 To view the individual ingredient entries for an item, tap the pencil icon to bring up the Item Details screen.
On the Item Details screen, you can tap an ingredient to view the recipe or swipe from right to left across an ingredient to remove it from the list.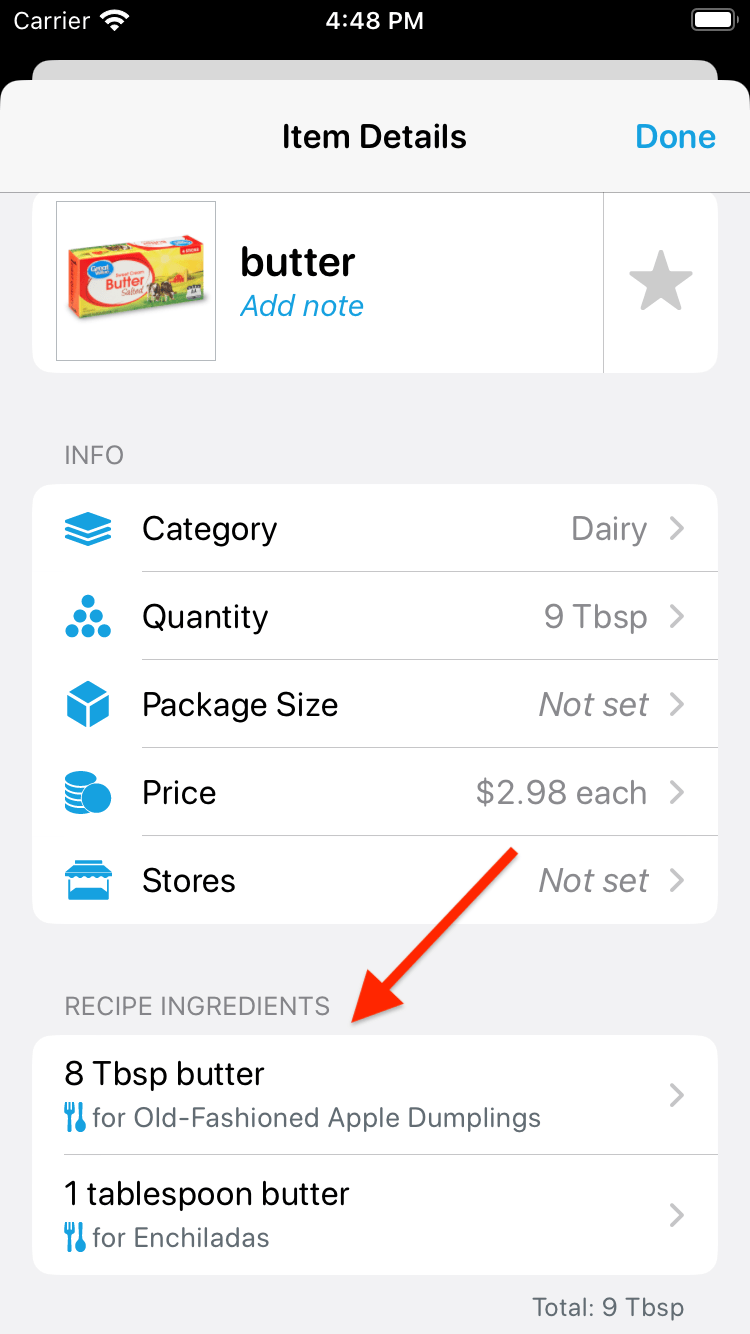 Did this answer your question? If not, please search all of our articles. If you don't find an answer, then contact us and we'll be happy to help.