Adding Items Overview
To add an item to your list, tap the Add Item field and begin typing.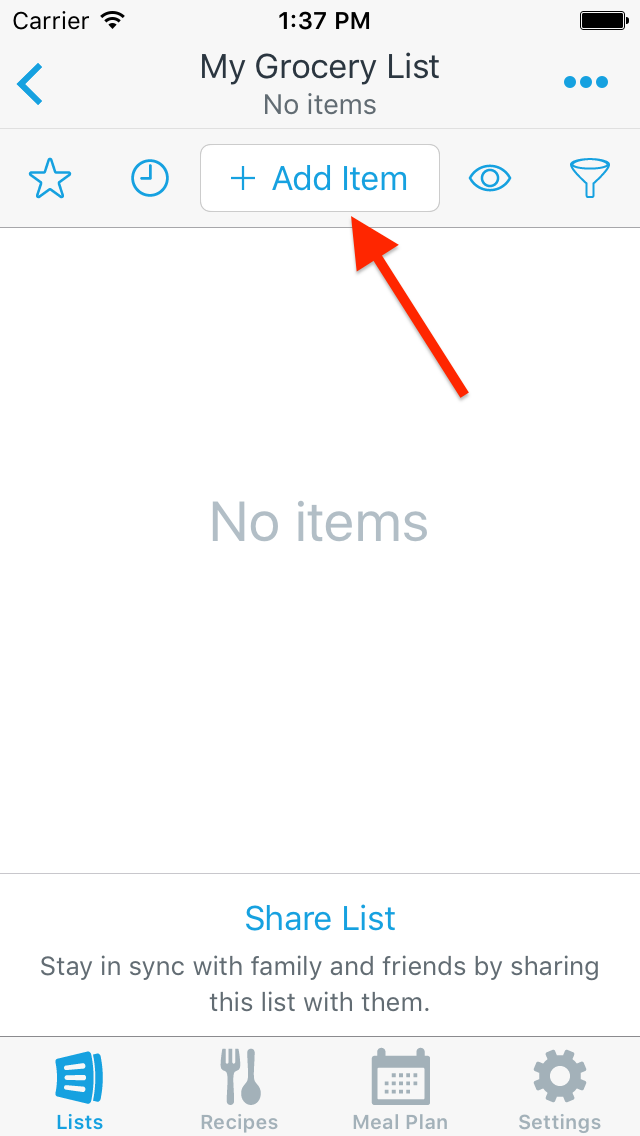 As you type, you'll see suggestions from our built-in database of grocery items, as well as items you have marked as favorites and items you've recently entered. You can learn more about the autocomplete suggestion icons here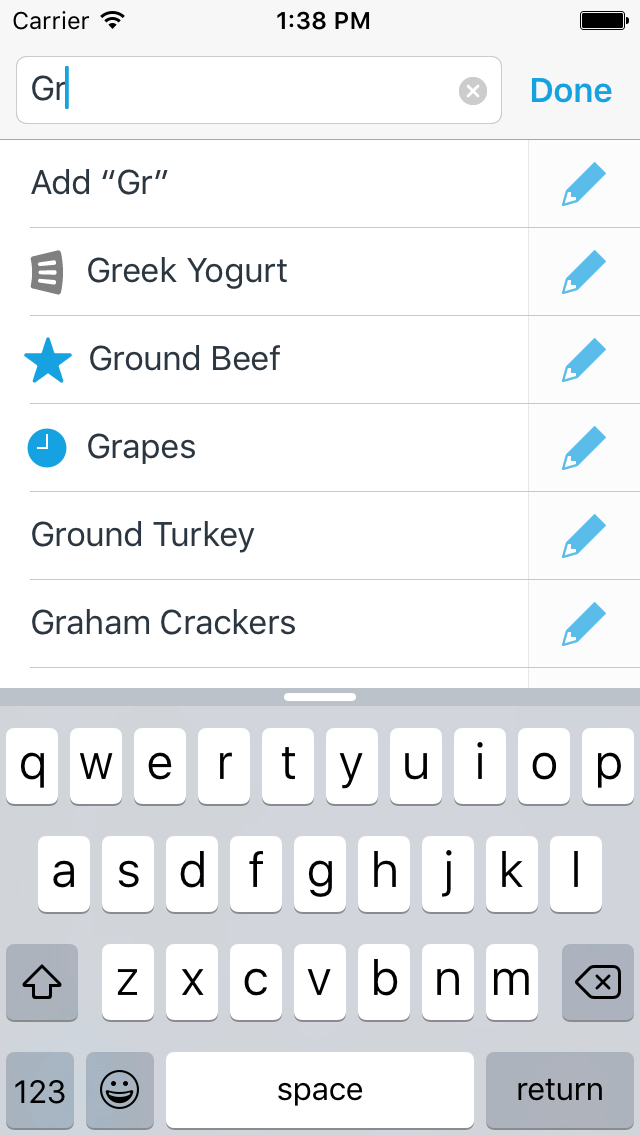 When you see the name of the item you wish to add, tap the suggestion and the item will be added to your list.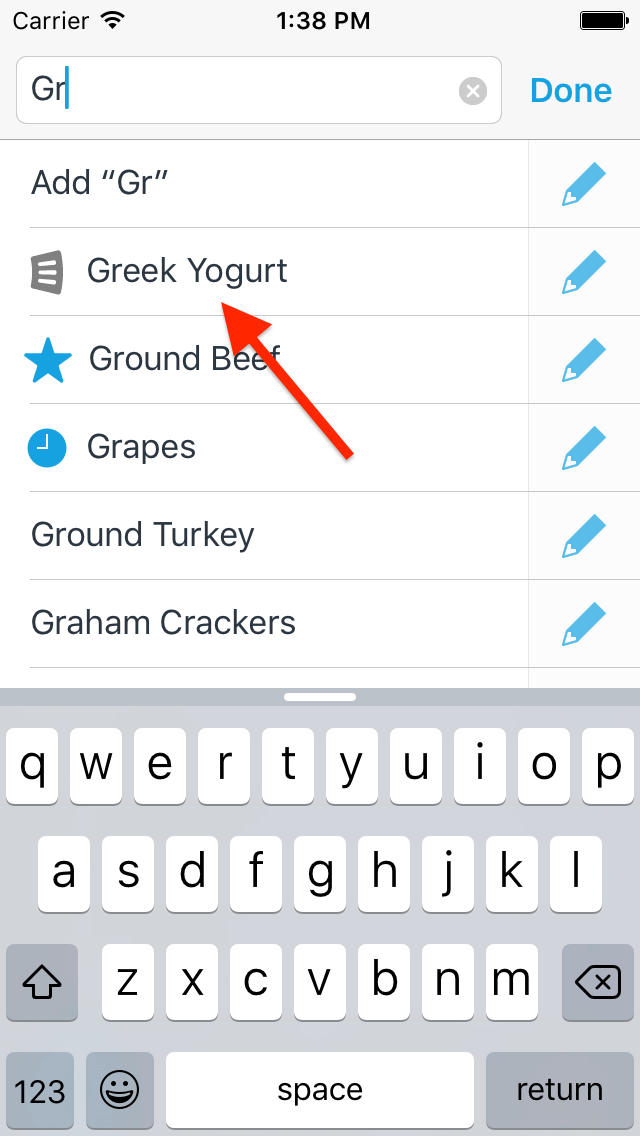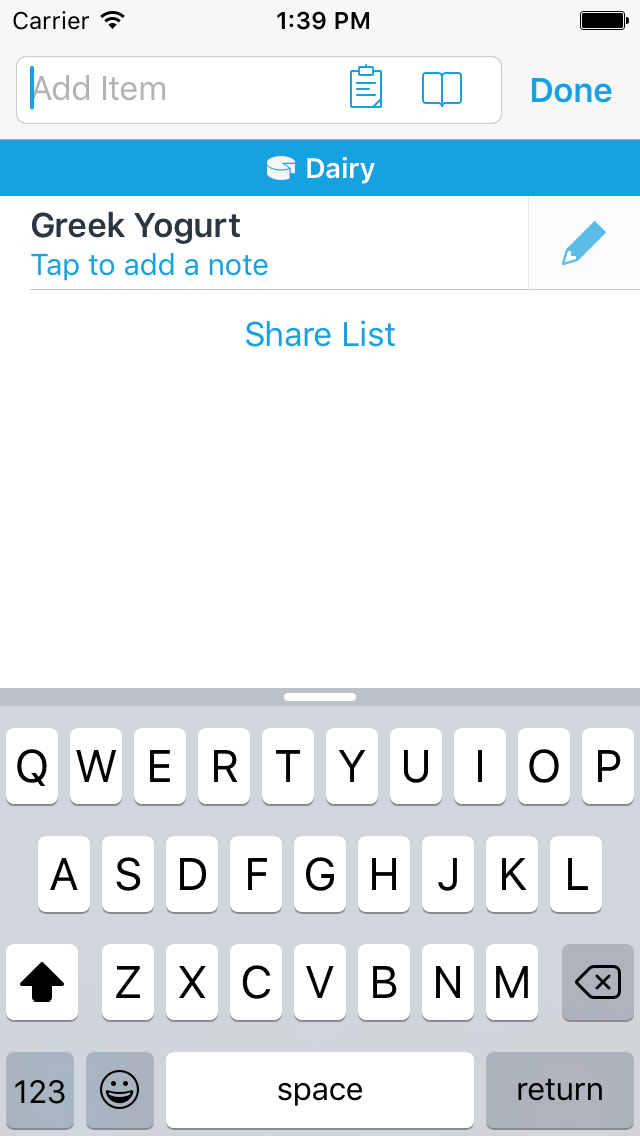 If you'd like to edit the item's details before adding it to your list, tap the pencil icon for the suggestion you would like to edit.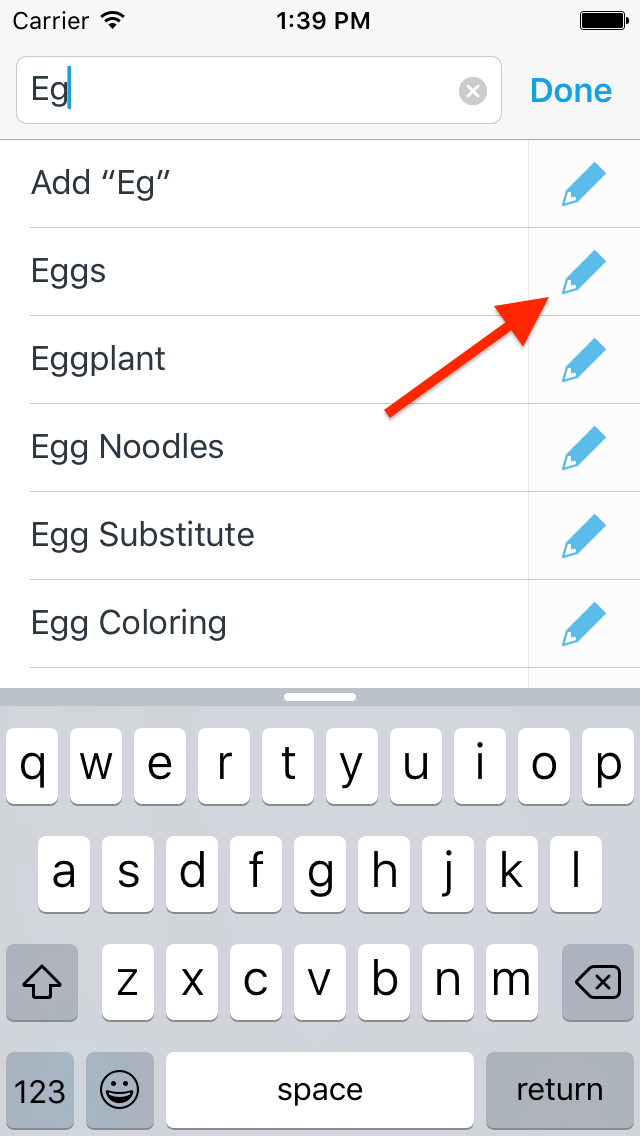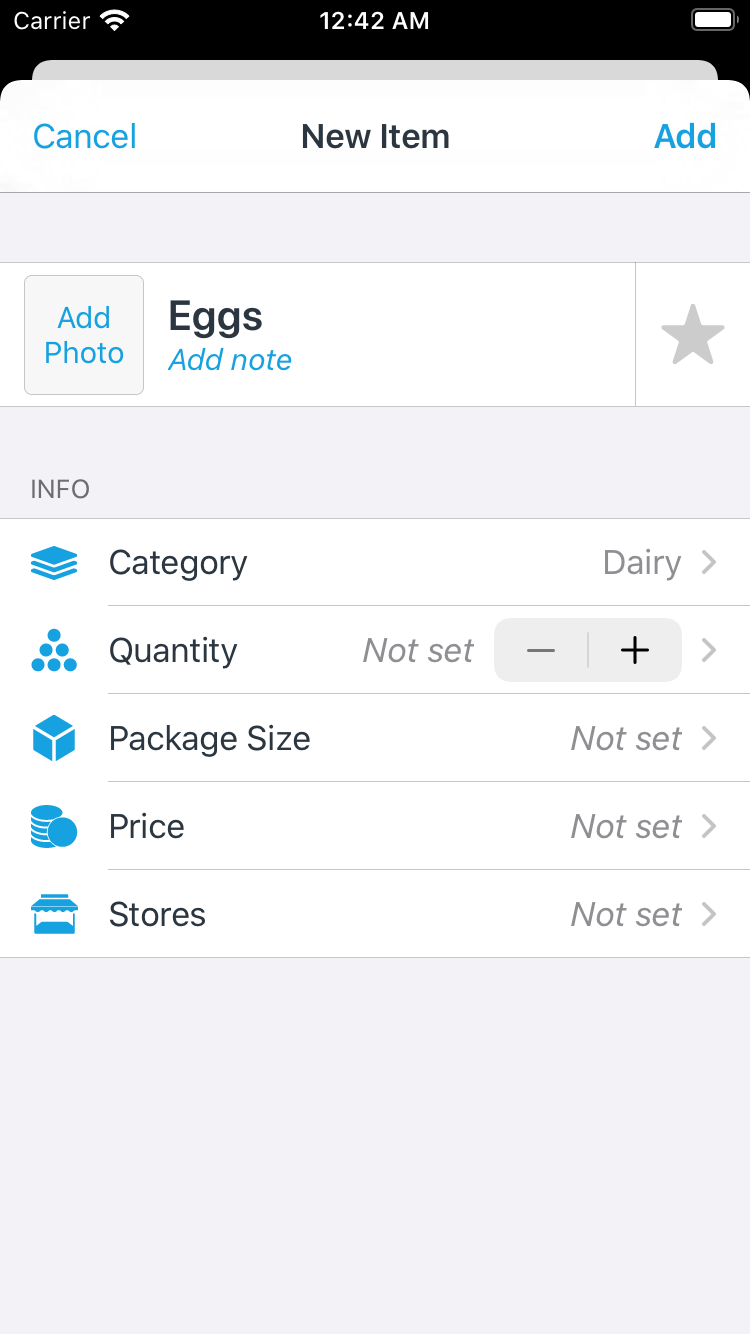 Other Ways to Add Items
You can add items to AnyList using Siri.
You can browse your favorite items or recent items and add them to your list.
You can add ingredients from a recipe to your list with just a tap. You can also quickly add ingredients from multiple recipes in your meal planning calendar all at once.
When adding items from the Add Item bar, you can add them directly to a specific category.
If you have a list of items in a text document, you can paste them into AnyList.